The growing demand for smaller desalination systems has led to a number of companies developing containerized systems. KSB claims its entry to the market can achieve up to 75% energy saving and does not require two electric motors to drive booster and high-pressure pumps. Click to read Water World's recent article.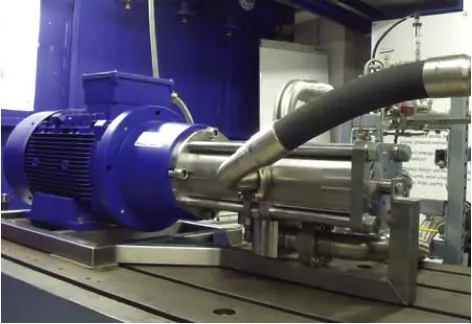 This system runs on a single electric motor and frequency inverter.
RELATED CHEMTEC PRODUCTS
ChemTec's products are offered in materials suitable for use on seawater such as Monel 400, to resist corrosion, and 316SS which is suitable for all potable water applications.
(Each link downloads a PDF spec sheet.)
SALES RESOURCES
Our job here at ChemTec is to make your life easier! So we have created a one-sheeter on the popularity and growth of the water filtration industry with related ChemTec products. Click Here to download this sales resource. We saved it is as a Word document so you can add your company logo or contact information and distribute on sales calls.