Partners in Excellence
Being able to control the flow of air is an important factor in any machine, but especially so for machines responsible for sealing and securing perishable products. Fischbein Co. is the world leader in bag closing technology, and has sales and product support in more than 105 countries around the world. Thanks to a common goal of excellence, Fischbein Co. came to ChemTec, looking for airflow sensors for their Pinch Bag Closer (PBC) PBC 6000/8000 and Pinch Inner Liner Sealer (PILS) 300/330. ChemTec's parts are not only very affordable, but they are fully customizable, so we set out to find the best solution possible.
Flexible Engineering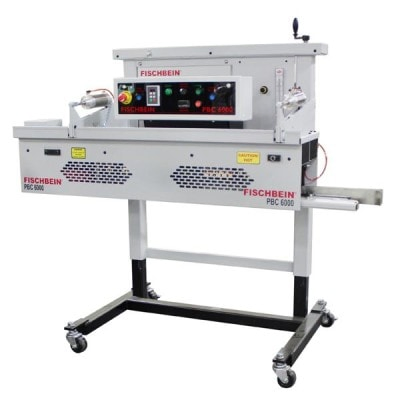 These particular parts were needed to help protect the hot air heaters in their sealing machines. If the flow were to drop past a preset level, the electrical power to the heater is shut off, putting the sealer out of commission. So we had to find an air flow sensor, perfectly calibrated and customized for their machines.
The custom calibration on our brass air flow sensors are calibrated to actuate at 42 SLPM (standard liters per minute), and we modified them by setting a custom set point, and even engraving an arrow and PVC wires on the parts. This means that they are now able to withstand a range of 3,000-45,300 SSC/M, and were calibrated perfectly for their sealing machines.
Smart Solutions
Because we have a team of very talented and creative engineers, we are always up for the challenge of designing a part around a client's individual needs. Even if the part they need doesn't exist, we are eager to create it to find the best solution possible. Thanks to our customized airflow sensors, Fischbein Co. has been able to ensure effective sealing for their products, and many other companies around the world are discovering innovative ways to solve their industry-specific problems. It's this kind of customized engineering that keeps ChemTec on the cutting edge of countless industries.
INDUSTRY: Food & Beverage
APPLICATION: Bag Sealing
PRODUCT: Airflow Sensors PN 67706 & 67813ss
Contact us for more information (800) 222-2177 or email us at [email protected]