Taking paper waste to an offsite shredding facility can be inconvenient and expensive. Mobile paper shredding trucks offer a way to insure the security of important shredded documents and in recent years, have been increasing in popularity. In order to run a functional company, owners and operators of shredding trucks must maintain the hydraulic lifts of the truck, which is essentially the lifeline of their business.
Hydraulic technology offers drive components that are less bulky and well suited for high torque shredding. Shredding truck companies need high quality, reliable flow valves and monitors they can depend on for day-­to-­day operations. That's where ChemTec comes in.
ChemTec Featured Products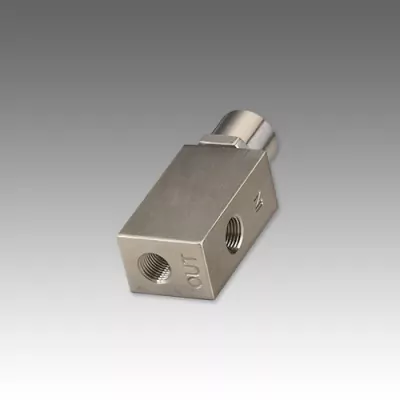 The EFV Series is an adjustable excess flow valve that is field adjustable, used for preventing uncontrolled flows of liquids and gases. It has controlled bleed, resets automatically and can be applied for hydraulic control. The EFV Series also features positive shut­off, attitude variable mounting and is available in 316SS or brass body.  A properly adjusted relief valve contributes to truck safety. A tampered valve, or one that has been set improperly, will not protect a hydraulic system. The EFV Series spec sheet offers calibration and pressure loss tables for the five EFV models.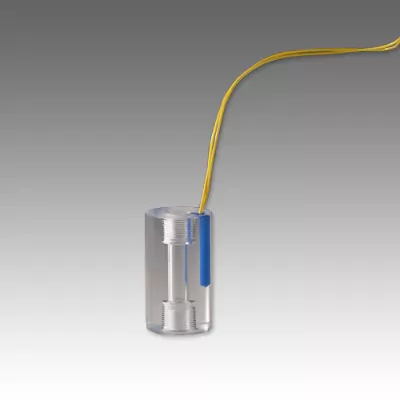 ChemTec's LPH Series is a compact, dependable and economical flow  monitor that can also be applied to a shredding truck's hydraulic control.  The monitor has a close on­-off differential, no seals and inline vertical  plumbing capable of detecting normal flow conditions and capable of  detecting high and low flow conditions. The LPH Series monitors flows of  corrosive and non-­corrosive liquids and gases, offers acrylic, brass, 316SS or Teflon materials and is available in three FNTP port sizes.
Trying to understand the mechanics behind the hydraulic system of a truck can be quite challenging, but when mechanics are given the right tools to maintain these systems, trucks will run safely and efficiency will increase.
Related Industry Articles
Tracing the Culprit in a Truck's Troubled Hydraulic System
Efficiency is the name of the game in the waste industry. For example, when a refuse truck packer is operating efficiently, the driver can pack while the hydraulics run at higher engine RPMs. To keep operations on the upswing, fleet managers should beware of three common, and serious, hydraulic afflictions: cavitation, aeration and over pressurization. READ MORE.
Paper Shredding Trucks Purchase
If you've ever wanted or even thought about getting into the shredding industry, the most important thing for you to consider is the truck that you're going to buy because that's the lifeblood of your business. READ MORE.