Food & Beverage Industry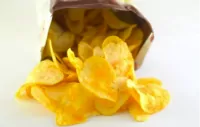 With our fast paced society, consumer packaging is a vital component of contemporary living. Analysts forecast the Global Flexible Packaging market to grow at a CAGR of 4.95% from now until 2018. A key factor for this industry growth is the increase in the demand for convenience packaging.
Ultrasonic Sealing for Snack Bags Saves Material
Ultrasonic seals of metallic foils are peelable starting at widths of 7mm. Therefore, it is possible to reduce the overall amount of the packaging material.  Heat seals typically have a seal width of 15 to 24mm. The percentage of the area of a typical heat seal is approximately 8% to 12% of the package. This can be reduced by 50% when sealing with ultrasonics.
Related ChemTec Product: EFV MRS Series
A burst of nitrogen during the sealing stage in both dry and liquid packaging processes protects the freshness of the food while creating a tight seal. A perfect place for ChemTec's Excess Flow Valve. Learn more about the EFV here.