Our customers spread across a wide range of industries, but all depend on their ability to move liquids and gases through sophisticated equipment.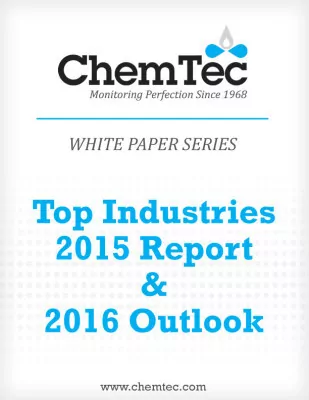 The research shows a bright future for ChemTec's top industries. Download our new white paper, "ChemTec's Top Industries 2015 Report & 2016 Outlook," to learn about the performance, factors of growth and outlook for top industries like:
Wastewater

CNG

Semiconductor

Gas Analyzers & Samplers

Cryogenics

and Nitrogen Generators
Download our new white paper now to find out what drove these markets in 2015 and what the experts predict for the year ahead.