Even though they're essential in many gas or liquid systems, flow monitors and excess flow valves (EFV's) are often overlooked during the design phase. Too late it's realized that standard catalog items don't fit quite the way expected or don't perform exactly as needed. The result is either last minute changes that add cost or acceptance of suboptimal performance for the life of the system.
It doesn't have to be this way. Although customized monitors and valves might appear expensive the reality is they often lower costs while improving performance.
When to consider customization
Many situations warrant consideration of customized flow monitors and excess flow valves. Top three most common needs for customization:
Non-standard material is needed to handle media and/or environment
Standard item does not fit (line size, FNPT/MNPT)
Quick connect/disconnect needed for easy life-cycle maintenance
Customizing ChemTec Products
ChemTec products are designed, manufactured, assembled, and tested at our factory in Florida. With complete control over the manufacturing process, customer requests are readily incorporated. ChemTec offers short lead times and no minimum order quantities on customized parts.
Customization Options
Molex plugs/AMP plugs Mounting holes
Mounting clips
Mounting brackets Threaded Retainers
In-Line Filters
Seals
Pins & Plugs
Jacketed Cable
Cable Ties
Strain Relief
Brady Labels
Wire Markers
Stainless Steel ID Tags Metal/Plastic Fittings Flanges
Ports (SAE, BSPP)
Tube Stubs
Specialty Pistons Specialty Materials Digital Displays
Quick Connects
Welded Ports
Oxygen Service
Certified Helium Leak Tested
High Flow
High Temperature Explosion Proof
Water Proof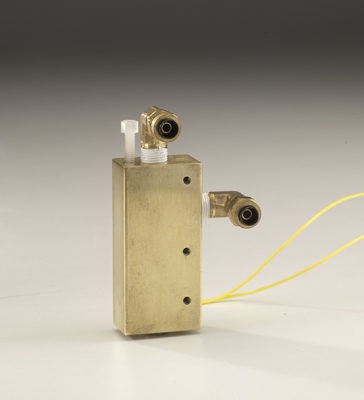 Next steps
If a monitor or valve from the catalog doesn't provide exactly what's needed, discuss your application with ChemTec.