EFV Auto Reset Series Adjustable Excess Flow Valve — For Preventing Uncontrolled Flows of Liquids and Gases.
Features
Controls excessive flows
Controlled Bleed, Resets Automatically
Field Adjustable
Positive Shut-off
Attitude Variable Mounting
Function: Restricts or Shuts Off Flow
Output: switch contact optional
Materials: 316ss or Brass Body
Applications
Fitting Failure
Regulator failure
Hydraulic control
Gas Analyzers
Toxic Gas and Liquid Releases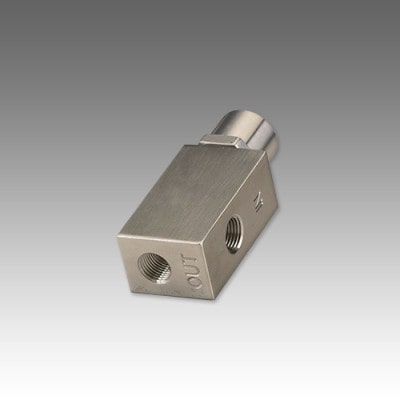 Documents for EFV AR Series
Ready to Order?
Find the ChemTec Distributor Nearest You
Or, request a quote using our convenient form.